12" Nurse Tablet with Mobile Nursing Cart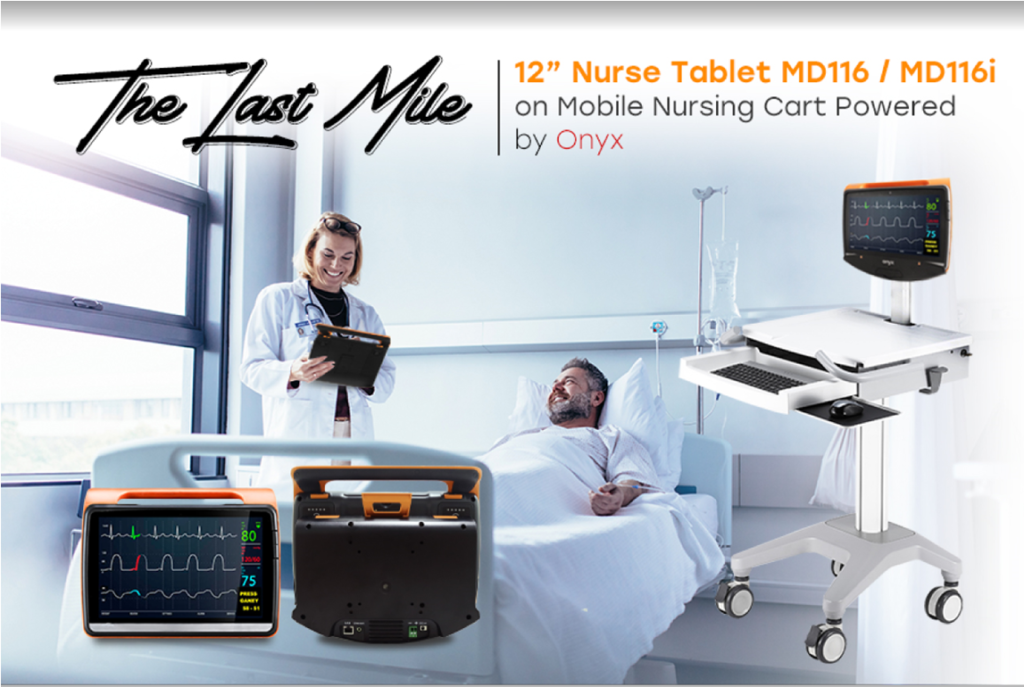 The dream combination: 12" nurse tablet with a mobile nursing cart by ONYX
Micromax Health has introduced into the Australian healthcare space the new Onyx MD116/MD116i tablets and nursing cart packages medical staff can easily execute their daily routines with much higher efficiency and performance. Because of it's mobility, medical staff can easily carry the MD116/MD116i tablets directly to a patient's bedside for immediate assessment of vital sign data while accessing the patient information required.
The Onyx MD116/MD116i tablet and nursing cart package, also has a quick docking and release mechanism that minimises carrying time, allowing carers and nurses to conduct other critical activities.
What makes our package superior? Other off-the-shelf medical nursing cart computers often require attachments to be added to the medical cart. This greatly reduces their mobile functionality, adds weight and bulkiness which can make navigating hospital wards difficult. Plus, our medical mobile tablet is medical-grade. Is yours?
The rugged design of our medical tablet means that it can withstand a 1 meter drop and includes IP65 protection for the front panel. And even with all of these features it is still powerful enough to perform all the necessary medical related computing. Below we outline additional features: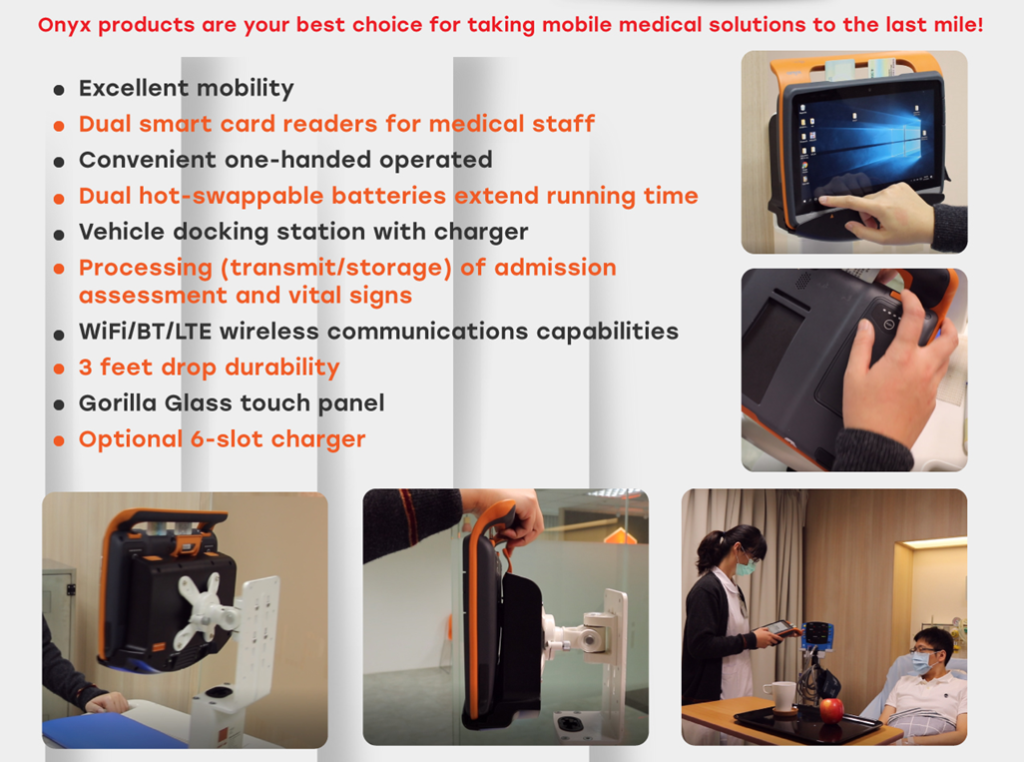 Find Out More
Micromax Health provides medical grade IT devices and solutions for the medical and healthcare industry.
To find out more, contact us on 1300 871 322, email info@micromaxhealth.com  or complete our online form.
Related video – Emergency Medical Tablet Assistant MD116
Related products
Categories: Aged Care Facilities, Allied Health, Distributors of Technology, Health Researchers, Home Health Care Providers, Mental Health Institutions, Palliative Care, Private Hospitals, Private Surgeries, Public Hospitals, Super Clinics, System Integrators