ACCEL Digital OR Solution

The ACCEL Digital OR Solution provided by Micromax Health and made by Onyx, provides an audio and video integration solution that can increase productivity, working efficiency and provide a safer, simpler way to perform surgery.
It does this by connecting medical devices such as C-Arm, endoscopes and ultrasound from any vendor in order to provide centralized access to devices within the digital operating room. The ACCEL Digital OR Solution utilizes an IP network structure to connect all medical devices with only one cable, making installation quick and easy.
Users can share and stream information seamlessly, both inside hospitals and beyond, making collaboration easy for conferences and training. The ACCEL Digital OR Solution offers a standard software UI or SDK for integration within existing infrastructure environments.
Micromax Health not only provides amazing audio and video integration solutions, but also transceivers, IP master controllers and streamers, a 4K medical recorder and 8MP surgical display as well as 4K all in one work stations to provide the newest technology for a complete package digital OR.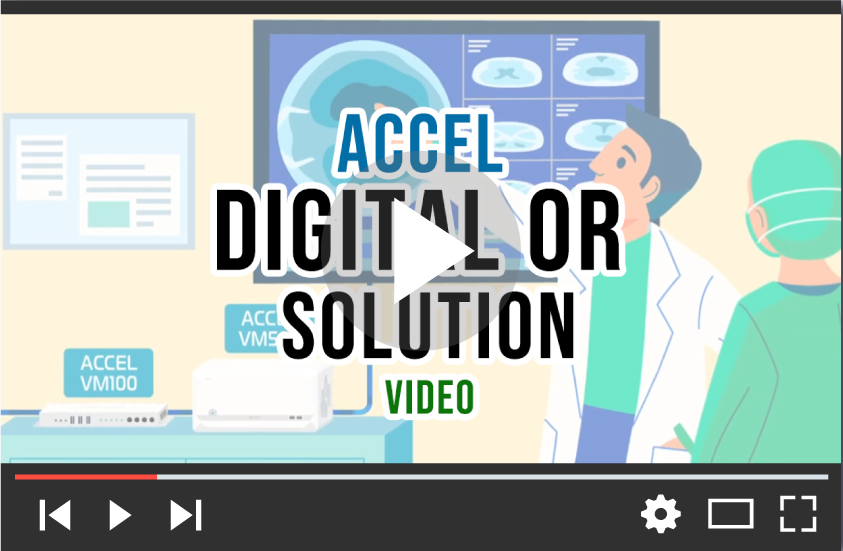 Categories: Private Hospitals, Private Surgeries, Public Hospitals, Super Clinics, System Integrators