The Onyx MD-116(i) – A rugged mobile CDSS tablet designed to leverage AI applications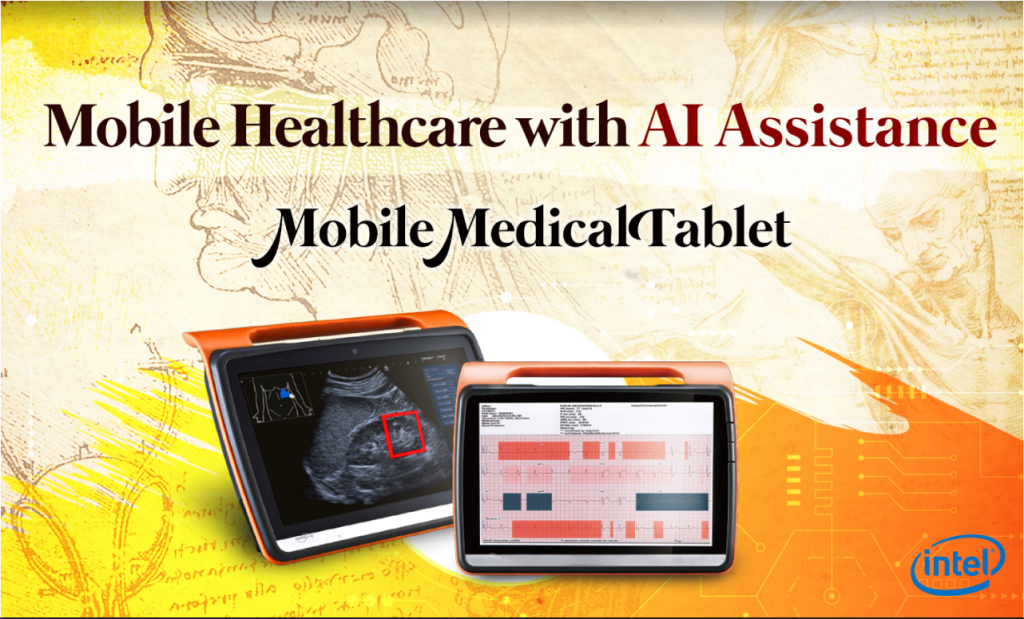 The Onyx MD116 tablets provided by Micromax Health provide medical staff with higher efficiency tools to execute their daily routines. The MD116 tablets can be easily carried directly to the patients bedside for immediate assessment of patient vital sign data and provides easy access to patient information.
When used with a cart the MD116 solution offers a quick docking and release mechanism that minimises carrying time to significantly free up medical staff from continuously having their hands full.
MD-116(i) Specifications and Features
12″ Rugged Mobile CDSS Tablet for AI

Intel Apollo Lake processor/Sky Lake U processor/Kaby Lake U processor
Dual hot-swappable batteries for 24/7 operation
Dual smart card readers for multiple care workflow
Standard USB Type A and RJ45 for easy connection to medical devices
IP54 certified & 1 meter drop resistant
ORION client compatible
Instant vehicle docking system
Automotive Directive and EN1789 certified for ambulances and medical transportation vehicles.


Categories: Aged Care Facilities, Distributors of Technology, Health Researchers, Home Health Care Providers, Local Area Health Services, Mental Health Institutions, Palliative Care, Private Hospitals, Private Surgeries, Public Hospitals, Super Clinics, System Integrators