Rugged medical tablet tailored to EMS
Emergency services worldwide are facing increased pressures to improve response times. Some ambulance crews have experienced increased delays in handover times by more than 50%.  Emergency medical services (EMS) providers are now looking for innovative ways to maintain a high quality of service with a lower cost. The MD116 EMS tablet from Onyx Healthcare is designed to help emergency service providers improve the patient handover process with a lower total cost of ownership by integrating the intuitive documentation tool for Electronic Patient Care Reporting (ePCR) and an automated wireless data exchange mechanism as a turnkey solution.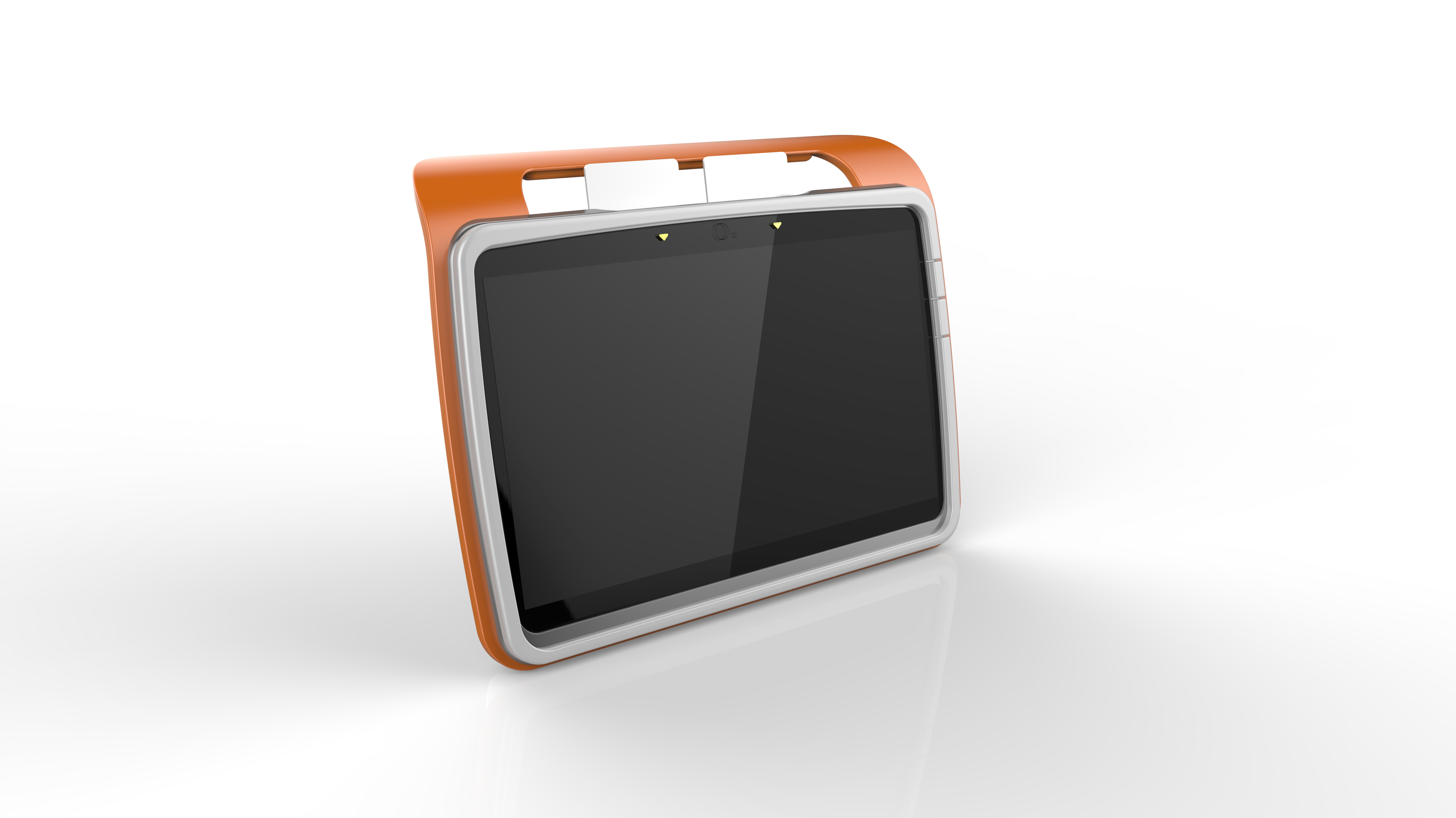 Micromax Health is a proud supplier of the MD116 Mobile Medical Tablet PC. This ruggedized 11.6" medical tablet has been designed for outdoor, in-vehicle and mobile POC use in the EMS and health care sectors. It includes enhanced panel brightness up to 1000 nits, and features a Gorilla glass coating. An alternative durable version is also available.
Smart on the inside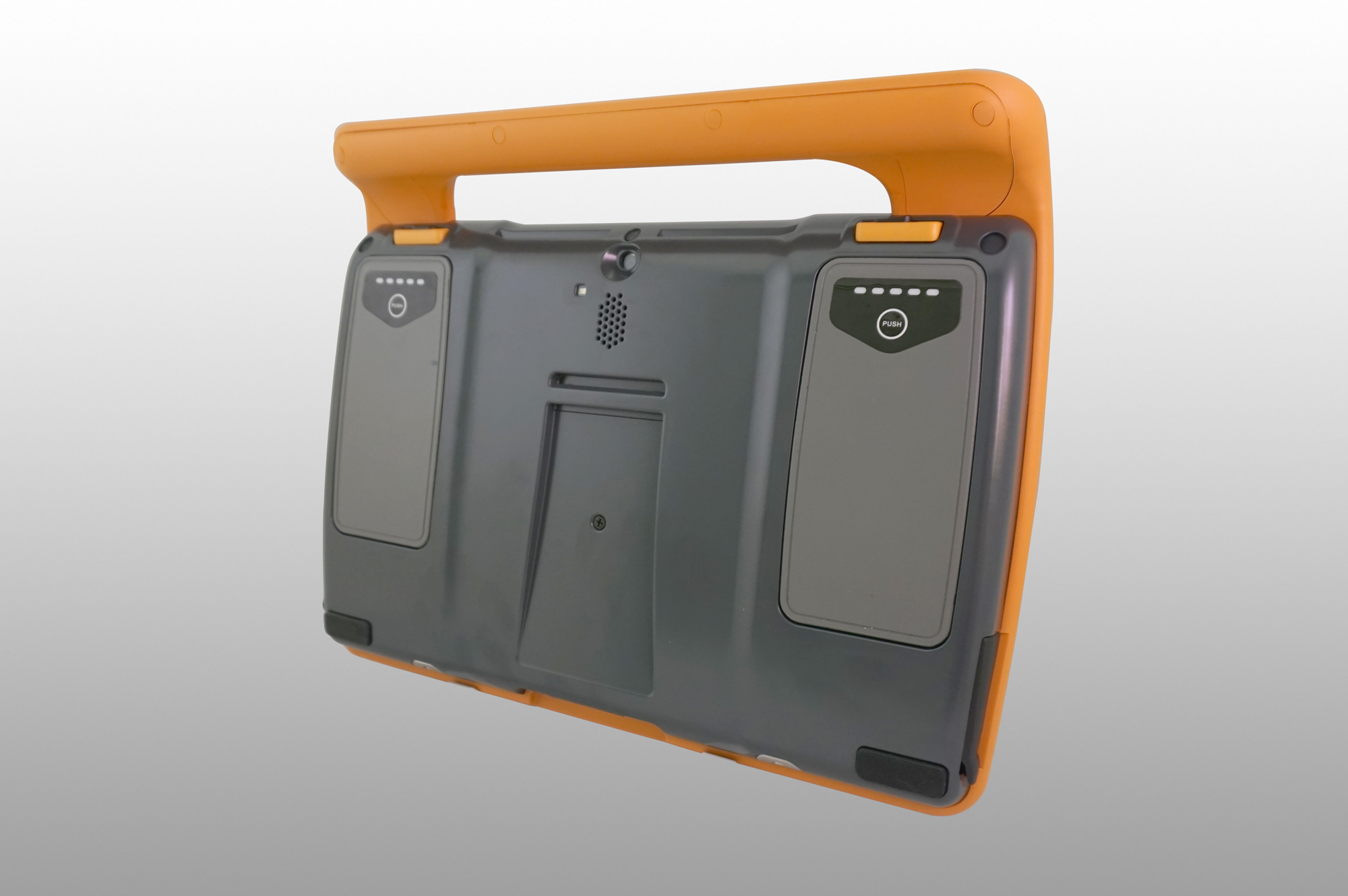 Internally, the MD116 features a fanless design with the latest Intel Apollo Lake platform running Windows 10. Wireless connectivity supports 802.11 a/b/g/n and Bluetooth with optional support for 4G LTE+GPS. Dual LTE modules ensure nonstop connectivity while on the road.
Easy-grip handle

The MD116 has been ergonomically designed so that the shape of its handle makes it easy to grip and carry. The exterior has a special antimicrobial coating to minimise the spread of disease, and is IP53 rated to keep dirt, dust and water from affecting critical internal components. Shock absorption is controlled by rubber grips surrounding a magnesium alloy chassis that can easily resist a drop of almost one metre (3ft) while protecting important data.
24/7 Power

The Mobile Medical Tablet is fast charging, has dual hot swappable batteries and uses extremely low power consumption. This means the Onyx MD116 is able to function 24/7 without interruption.
Impressive connectivity and interaction
The ten-point projected capacitive multi-touch screen provides instant feedback and a high light transmission rate. Two standard Type-A USB ports add an easy way to connect additional medical devices. Dual smart card readers are included (one for a patient's health insurance card, and a second for a health professional's card, for example) so that patient data, test measurements and operations are able to be recorded, stored and signed simultaneously. The Mobile Medical Tablet has a dual front and rear cameras help with photo documentation of wounds, barcode scanning and video recording.
Quick release docking station
An optional secure vehicle docking station is available which includes two backup battery packs, one USB 2.0 port, one USB 3.0 port, and one RJ45 Gigabit LAN port. The docking station includes an instant mounting and release mechanism so that users can dock and release the MD116 with a single hand.
Related video
Company Profile – Micromax Health
Contact Micromax Health for further information about the Onyx MD116.
Related products
Categories: Aged Care Facilities, Allied Health, Distributors of Technology, Health Researchers, Home Health Care Providers, Local Area Health Services, Mental Health Institutions, OEM/ODM, Palliative Care, Pharmaceutical, Private Hospitals, Private Surgeries, Public Hospitals, Super Clinics