Micromax Health is proud to introduce the OFE (Onyx Future Energy) XXL battery
Mobile devices have bought many innovations to the medical market in recent years – improving the quality and efficiency of medical services. It is important to remember that for mobile devices, batteries are at the core of their operability.
With this in mind, Micromax Health and their partner Onyx are proud to introduce the latest development in mobile device battery technology, the OFE (Onyx Future Energy) XXL Battery.
Onyx created a battery energy laboratory in 2017 to conduct research on how to provide the best energy solutions to customers by designing their safest and longest lasting power supply yet. After two years of effort they created OFE, their propriety energy technology.
Double Life Cycle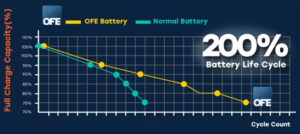 Onyx's exclusive OFE technology can reduce the rate of energy loss resulting in a doubling of battery life. OFE is a self learning technology that adjusts battery parameters based on usage statistics, optimising energy savings and prolonging the XXL battery life.
Features
16 hours run time on Venus

A Venus devise that uses two XXL batteries has 260Wh power capacity and can provide users with 16 hours of run time.
Compatible with all Venus and UPower Products
The XXL battery is compatible with the 1st, 2nd and 3rd generation Venus models and the UPower Pro-22 and UPower Lite-22.
Smart LED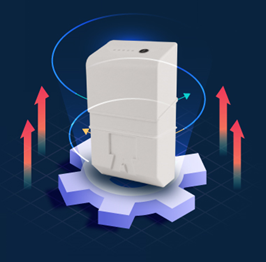 The XXL battery design incorporates a smart LED system that displays the exact status of the battery at the push of a button.
Internal Record
With a powerful built-in computing chip, the XXL records important battery related information which can be later analysed by users.
Find Out More
Micromax Health provides medical grade IT devices and solutions for the medical and healthcare industry. To find out more, contact us on 1300 871 322 or complete our online form.
Related video
Related products
Categories: Aged Care Facilities, Distributors of Technology, Health Researchers, Home Health Care Providers, Local Area Health Services, Mental Health Institutions, Palliative Care, Private Hospitals, Private Surgeries, Public Hospitals, Super Clinics, System Integrators