COVID-19 alert – Onyx Products are Now Clorox Healthcare Compatible for Safer Medical Environments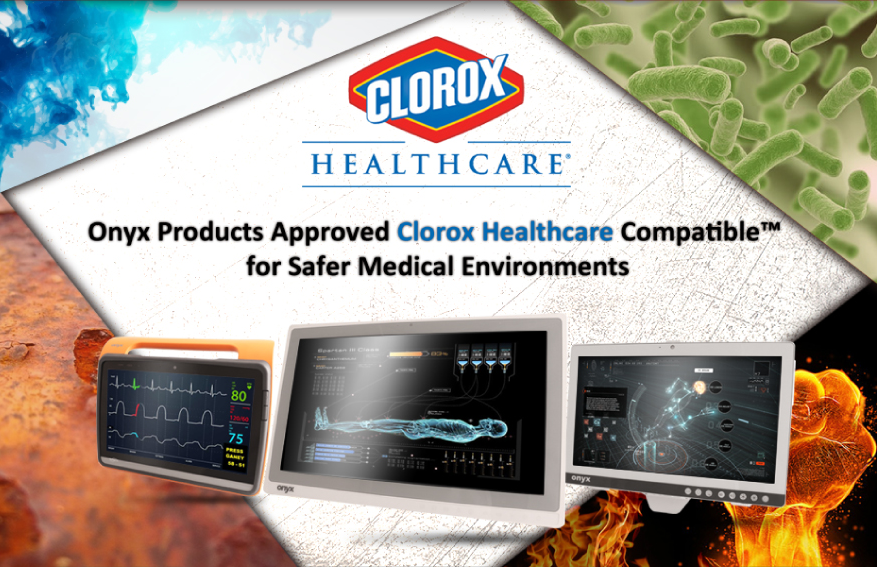 With concerns about transmission of COVID-19 worldwide and the needed protection of health care workers, a German scientist has found that an effective way to reduce the transmission of infections is to practice good hygiene with medical grade equipment and devices.

Micromax Health is happy to announce that Onyx AIO and tablets are certified by the USA Clorox solution for safe medical environments.
Find Out More
Micromax Health provides medical grade IT devices and solutions for the medical and healthcare industry.
To find out more, contact us on 1300 871 322 or complete our online form.
Related video
Related products
Categories: Aged Care Facilities, Allied Health, Distributors of Technology, Health Researchers, Home Health Care Providers, Local Area Health Services, OEM/ODM, Palliative Care, Private Hospitals, Private Surgeries, Public Hospitals, Super Clinics, System Integrators